Studies
Advaya: A Platform for Radical Regeneration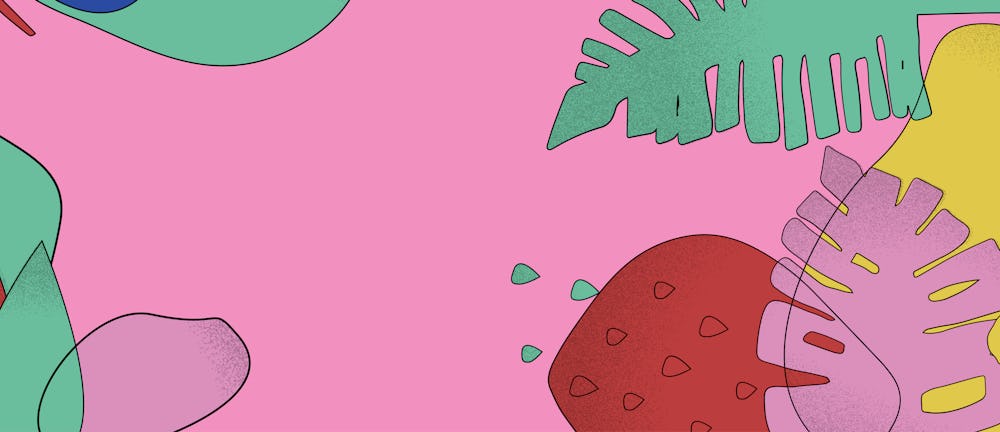 Advaya is a London-based organisation producing media and hosting events on a range of progressive topics such as ecology, economy, spirituality, and mental health. Started in 2015, Advaya aims to connect people and planet by effecting a culture shift towards radical regeneration.
Meet the Founders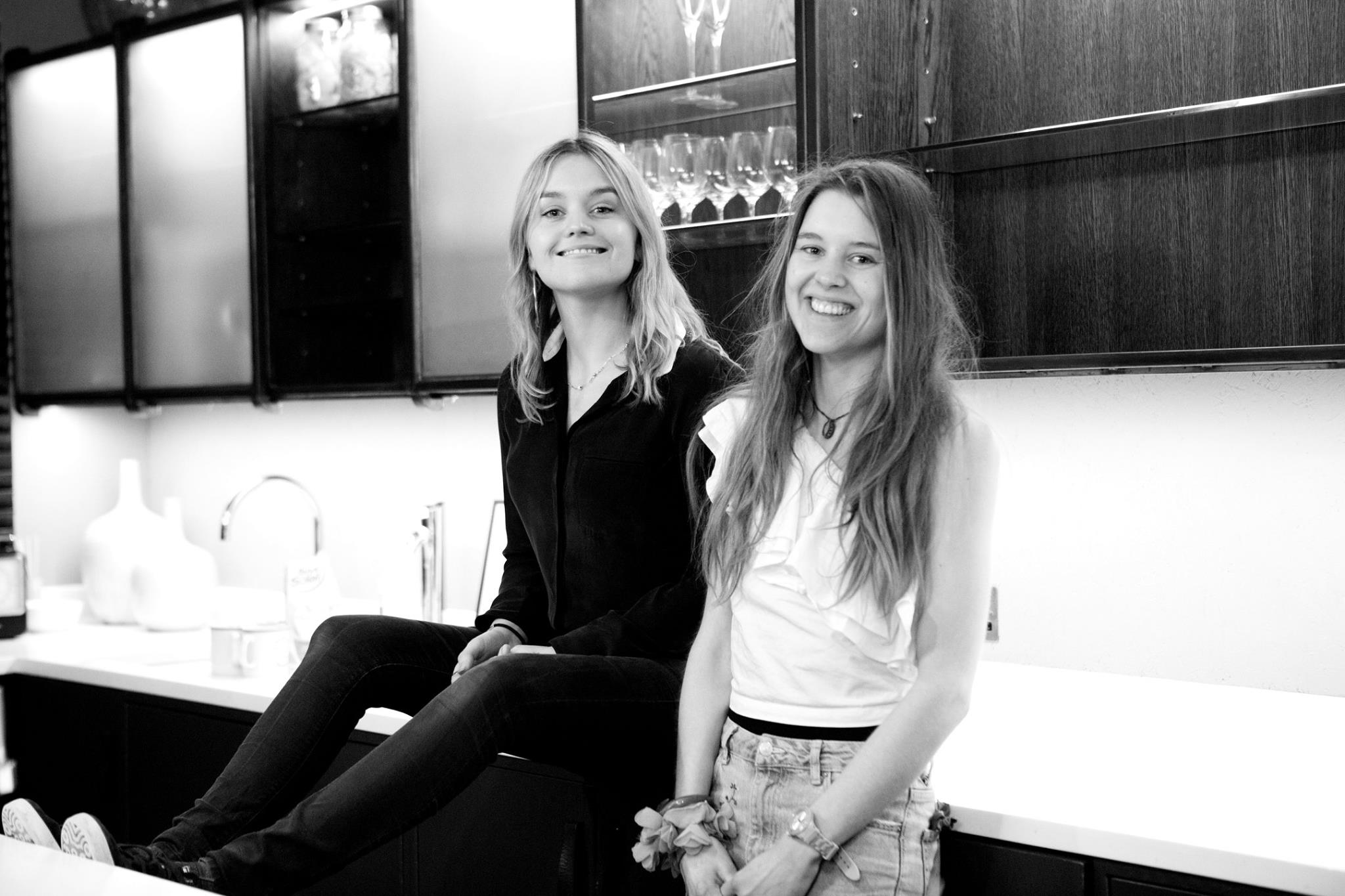 Christabel and Ruby Reed are Advaya's smart, energetic founders. Both with a background in yoga instruction, the pair have undertaken many creative projects together over the past decade, including the 2019 educational initiative EcoResolution, launched with Cara Delevingne.
"Swagger put together a fast, robust, and easy-to-use content platform in record time! Their friendly team kept in impeccable communication with us whilst working carefully through every bit of feedback to bring our platform to life." Christabel Reed
In trademark style, they came to us organised and one step ahead, with a full set of beautiful brand and website designs by Spanish designer Azote.
The Project Brief
Having used Squarespace and other platforms to host media since Advaya's inception, Christabel and Ruby wanted to bring their extensive back catalogue of audio, video, and written content together under one brand, and provide a comfortable home for browsing and booking events.
The team wanted to build a high-quality website on which they could:
Easily update all text, images, and media
Depend to handle large traffic spikes
Do further work and integrate with other platforms
Advaya's progressive and down-to-earth mission hit home with the Swagger team, and with a solid set of designs in hand, we were keen to go ahead with the project.
Going Bespoke
Given the originality and high quality of Azote's design work, and Advaya's need to create a website with various different page layouts and media features while keeping branding consistent, a bespoke website was a clear fit. The design was also heavy with photography and graphic elements, so it would need careful hand-optimisation to guarantee good performance — especially on mobile.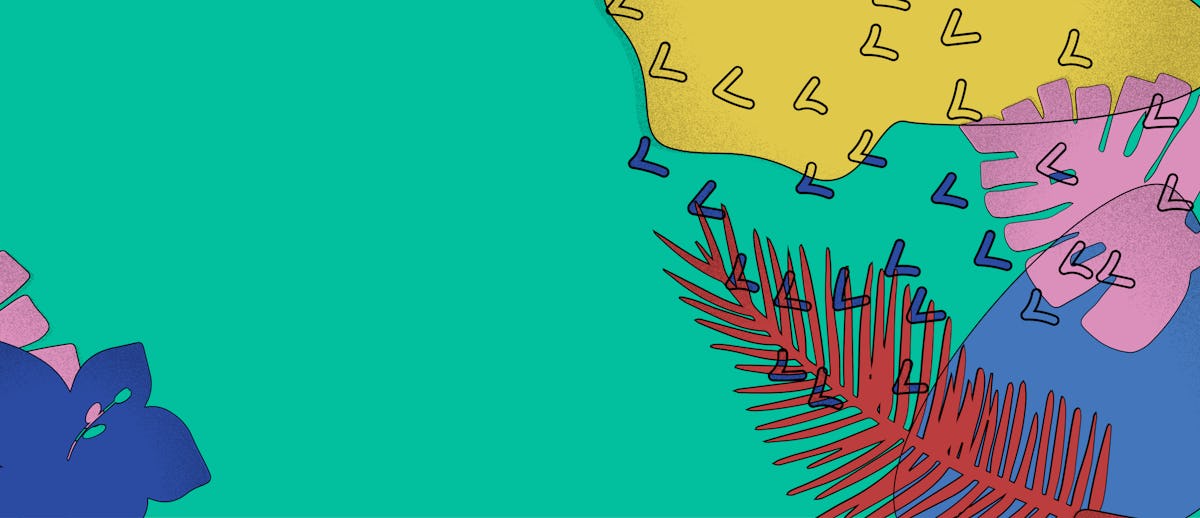 Swagger prepared to create a set of HTML page templates with hand-written CSS, and some minimal JavaScript where necessary for menu and search features.
Architectural Considerations
Having decided on custom coded HTML and CSS templates, there are still many ways to build and host a website. Templates can be structured and styled for an existing commercial platform such as Wordpress, or an entire full-stack app can be created using a framework such as Ruby on Rails.
A good middle-ground is the static website, which gives much greater flexibility than an existing platform, without the complexity of a web app.
Static websites can be hosted on content delivery networks which are fast, secure, and very robust to traffic spikes. They are also easily updated, being essentially a collection of HTML and CSS files with a build system.
Static was a good fit for Advaya's operational capability too, as no real-time technical support was needed.
Headless Content Management
Standalone static websites have become feasible for large projects in the past few years largely due to the proliferation of headless content management systems.
Headless CMSs provide all the text, images, and other media for pages on a static website, causing it to be rebuilt as needed. For Advaya, we chose our go-to solution, the rock-solid Dato.

Dato allows us to model exactly the data we need for a website or app, which is critical for bespoke sites like Advaya with custom page layouts and media features. It also gives fine-grained validation of content, which enables us to keep designs looking exactly as intended across devices. We even built a podcast on top of it!
The Finished Article
Working closely with Advaya, we built and launched the platform in just over a month. It was a lot of fun, and we continue to work with Advaya to update and refine their platform.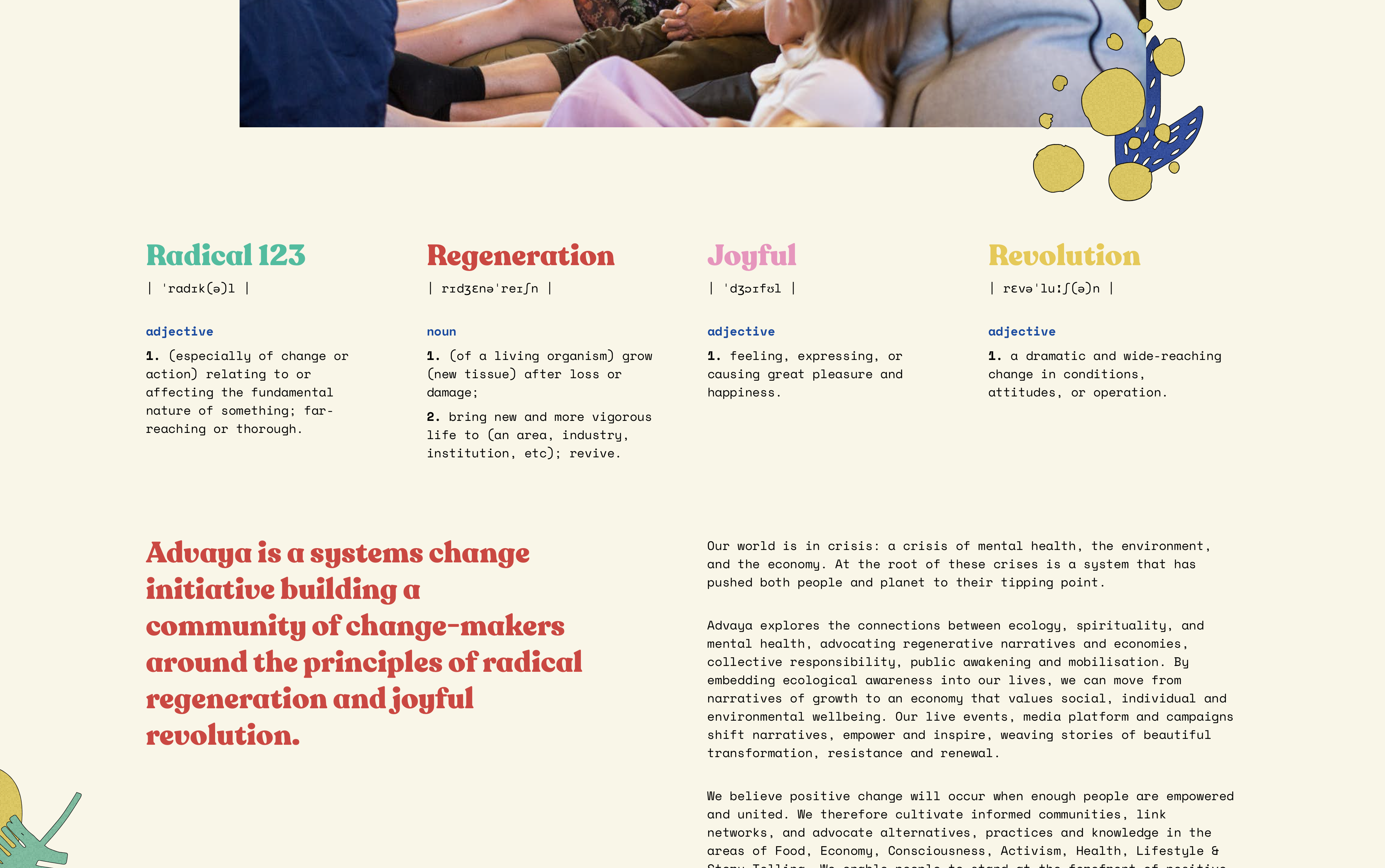 ---
Based in London, Advaya is a systems change platform, galvanising a culture shift towards radical regeneration.
Next Steps
Like what you just read? Start a conversation with our creative team today, and let's see how we can improve and grow your business.
7th February 2020
Advaya Launches New Swagger-Developed Website
Swagger is proud to announce the launch this week of a new website from our friends Christabel and Ruby at Advaya.
5th February 2020
Magic Flip Cards: Solving A Common Sizing Problem
Swagger technology partner Dan writes for Smashing Magazine to introduce a more robust implementation for animated flip cards on the web.